Member Prism
open source alternative to memberstack / memberspace , but with both front and backend member-only content protection
Video
Youtube: How to add membership management, subscriptions and content protection to a website in less than ten minutes.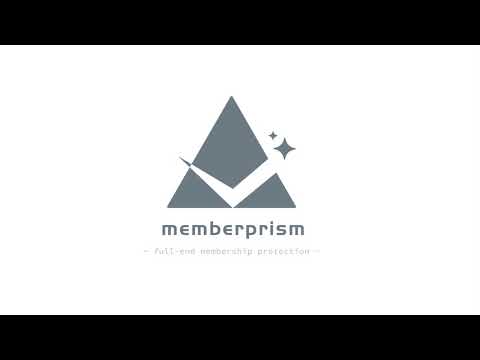 Bilibili link: https://www.bilibili.com/video/BV16h411k7br/
Document
License
This project uses the GPLv2 License with conditions.
Both individuals and commercial companies can use MemberPrism to build their own member-only content application under the GPLv2 license.
However, selling MemberPrism itself as a Cloud Hosting service (e.g., Selling MemberPrism as a cloud service through Docker2SaaS or other platforms) is prohibited.